South Kazakhstan Regional Russian Drama Theatre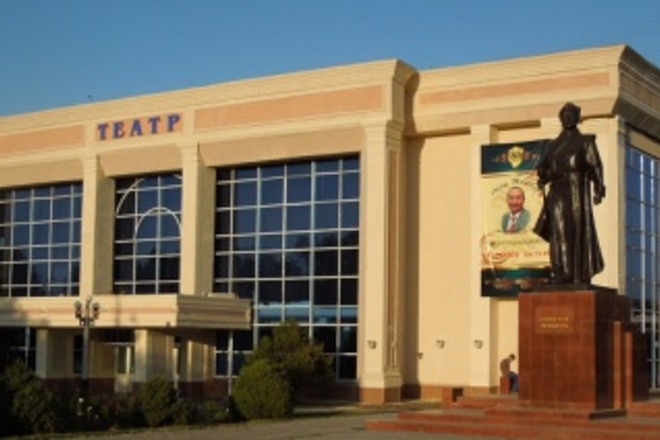 Cultural heritage
South Kazakhstan Region,
42.3153, 69.5897
Description
South Kazakhstan regional Russian drama theater is located in the city of Shymkent in the area of ​​Al Farabі. South Kazakhstan regional Russian drama theater began presenting Russian Diaspora in Kazakhstan to the "big and beautiful" yet back in 1929. Since then, of course, much has changed. And in appearance, and in the subject, and the ideology of productions.
In 1958, there was a rebirth, it was then formed a new troupe of graduates of Leningrad and Moscow theater schools, breathed into his new life. Yuzhno Kazakhstan regional Russian drama theater over eighty years of its the existence of many scholars put classics. In 1949 the theater was moved in the Urals but returned as the Theatre of Musical Comedy.
In the same year, 17 September, it was decided to approve the project for the construction of the theater building in the city, which was started in March 1965 and ended on October 1967 was held shortly division drama theater Kazakh and Russian.
Now the front of the theater There is a monument to the Hero of the Soviet Union Bauyrzhan Momishuly, one of the heroes of Panfilov, who defended Moscow.
In the early 2000s, the theater building was reconstructed, was made to modern architectural elements, making the appearance of the building got a new life.