"Khan Ordaly Sarayshyk" Reserve Museum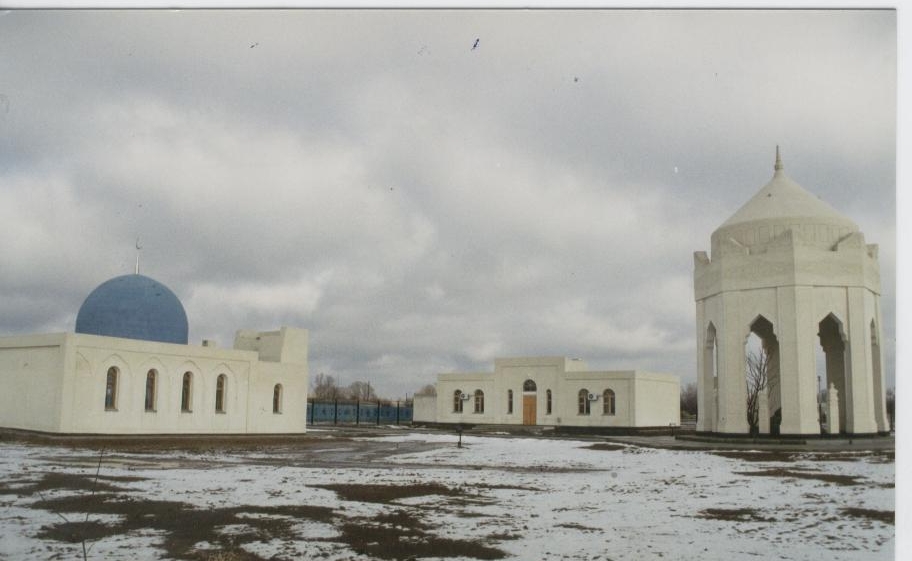 Cultural heritage
Atyrau Region

Description
In 50 km from the modern city of Atyrau, there is one of perspective tourist routes, regional memorial estate "Khan Ordaly Sarajshyk" who opens all ancient history of the Kazakh people. With the snow-white beauty and greatness of fine creation of human hands amazes this memorial complex of seven khans.
The site of ancient settlement of Sarajdzhuk (the present name - the Shed) along with other cities, has been erected in the first decades of a life of empire by Zhoshy who then was called as Golden Horde, for management of huge territory from the Irtysh to the Danube. At first, these cities served as points in which palaces and office buildings for the nobility were erected and operating territory subject by it. Round the central buildings dwellings, various handicraftsmen subsequently grew, free inhabitants, merchants, and Sarajdzhuk were one of such cities. Constructed on central in the strategic relation a site of a joint of Europe and Asia, it provided safety of a piece of a transcontinental caravan track from the countries of Europe and capital of Golden Horde (the Shed – to Bath and the Shed - Berk) on Volga in cities of Khoresm, Iran, India and China.
The trading road from the Shed to Sarajdzhuk and to Urgench has been supplied further by wells and caravans-sheds. It was the basic way connecting the East and the West. The important geopolitical point on the Great Silk Way.
Owing to it in Sarajdzhuk magnificent palaces, a caravan a shed, baths, mosques, and other magnificent buildings were under construction. They were erected by talented masters from the most known architectural schools. The city had a well-developed layout with direct wide streets and the areas.
During the stationary researches, West Kazakhstan expeditions of Institute of archeology of Alkey Margulan the considerable area of a site of ancient settlement on its different sites, concerning the first period has been opened.
Finds in Shed ruins the Iranian pottery and the Khorezm ware from gray clay, the Chinese porcelain products, bone pipes, mattocks, legs, fishing tackles for fishing, nails – confirm that townspeople were engaged in trade, craft, melon growing, and truck farming. Here jewelry ornaments typical only for this edge, jugs from the burnt clay with patterns, wax candles, ceramic tableware, water pipes, etc. household goods are found.
Comprehension of the historical importance of Sarajdzhuk, its special role in an initial stage of formation of the Kazakh statehood and exclusive importance of a cultural heritage of ancestors for spiritual communication of generations has led to the creation of the memorial complex consisting of a symbolical pantheon, an archeology and mosque museum.
Now the memorial complex «the Khan-Ordaly the Shed» causes the big interest from outside visitors, tourists, various delegations both near, and the far abroad.