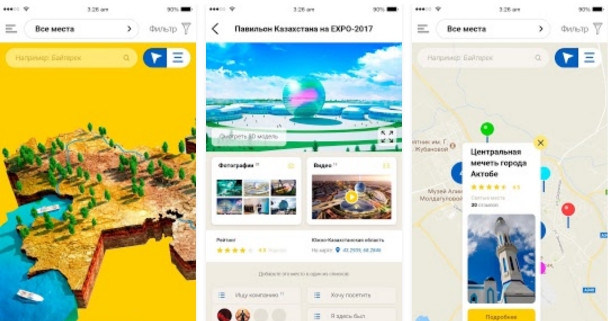 Qazaqstan 3D - We travel around Kazakhstan!

On the website, more than 100 models in the 3D format of popular tourist places of Kazakhstan are added. Each user will be able to get acquainted with details with a sight and to obtain all necessary information in interesting giving.

The convenient rating and the system of responses will help with the future to decide on the place of visit. And councils from skilled tourists will help to make your travel comfortable, cheerful and not forgotten.

Social plug-ins will help users to find to themselves the fellow traveler or just to discuss the routes or places interesting them.

Additional functions: "I was here", "I want to visit", "I like it", "I am looking for the company" and others will help users with their first steps on the conquest of Kazakhstan!