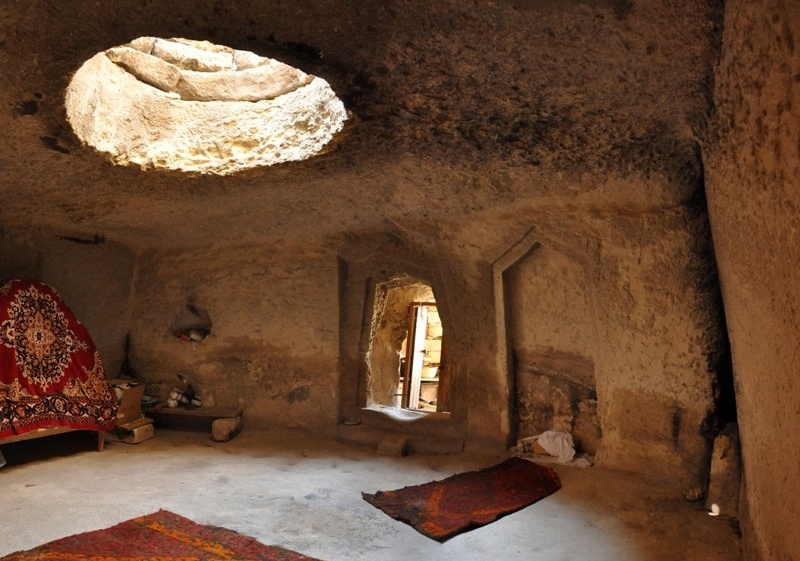 Holy places
Mangystau Region

Description
The underground mosque Masat Ata is in the Mangystau district of Mangystau Region. This known place meets in historical sources about Mangystau.
The underground mosque is located on a steep slope of the hill, it belongs to the most ancient period of development of a necropolis. Represents the room which is cut down in the breed of limestone-sandstone, irregular shape.
In his ceiling there was a window intended for light and air, blocked by stone plates with the cut-out round opening. The mosque is located near two wells which are thrown now.
There are many national legends about Masat Ata. In one of the national legends, it is told about Masat Ata ability to fly.
In another, it is told about a legend when Masat-Ata the Mohammedan prayer made, the enemy having taken him unawares, having crept I have beheaded him.
Nature has been indignant with this artful act, I have reacted with the fact that the earth has begun to melt in spite of the fact that Masat-Ata was brainless, he has got up and has taken several steps on the melted stones on which his traces and traces of his horse have imprinted.
And now it is possible to see these traces. Where they come to an end, there is an underground mosque which is cut down in the rock, with a door which is leaving to the south. Before the mosque, there is a flat stone in which the gutter by length several meters which are joined to the dug well is cut.