Shypager Sanatorium Dispensary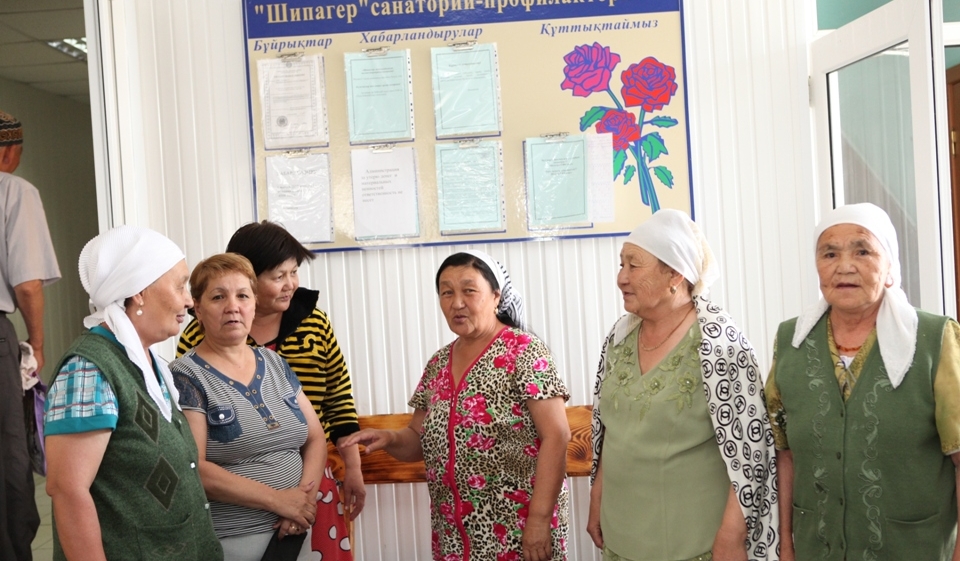 Sanatoriums
Aktobe Region

Description
Shipager sanatorium dispensary is located in Aktyubinsk region, Algin district, the city of Alga, Nauryz St. 4.
Numbers: double, triple.
The entrance to the building a dispensary is equipped with ramps and hand-rail.
For the maximum convenience of vacationers: rooms, a medical part, the dining room, library, the gym are placed in one building.
The frequency of work of a dispensary: all the year round.
Main types of a disease on which to be carried out treatment:
illnesses of a musculoskeletal system: arthroses, illnesses of muscles of tendons and illness of a backbone of not tubercular parentage.
disease of respiratory organs: chronic pneumonia, I degrees, chronic bronchitis, bronchial asthmas not hormone-dependent and others.
For treatment, leaving and the organization of a balanced diet the sanatorium is staffed by qualified personnel:
physiotherapists, cardiologist, nurses of physiotherapeutic and general specialization, massage therapists, junior medical staff, kitchen workers, service personnel.
For ensuring medical after treatment the sanatorium dispensary is equipped modern medical with the equipment:
the physio equipment, are provided medicamental treatment, to massages, with medical bathtubs (coniferous, pearl, oxygen, saline), a paraffin therapy, a fango therapy, the saline mine.
The provided course of rest and treatment makes 10-14 days.
Contact phones:
tel/fax 8 (7132) 21-94-36 in Aktobe
tel/fax 8(713-37)4-11-70, 8(713-37)4-12-26, 8(713-37)4-10-19 in Alga
Al. address: shipager-alga@mail.ru