Sunkar Recreational Center for Children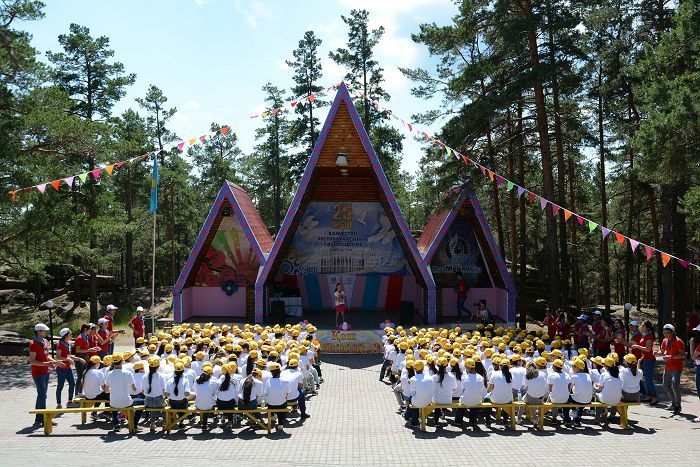 Children's camps
Akmola Region

Description
Sunkar Recreational Center for children, which is organized by KazMunaiGas National Company, is located near to Zerendy Lake in the territory of Kokshetau National Park.
There are facilities for 2 thousand children. Most children from Kyzylorda, Mangystau and Karagandy regions choose Sunkar to have summer holiday camps.
The edge of a thousand lakes
So called Kokshetau. Borovoye Kopakol, Shuche, Kumiskol. All these lakes are magnificent and unique perhaps, still stands out among them one - the most mysterious lake in these parts Zerendy. It's not only beautiful but also have the opportunity to relax in comfort. Many sanatoriums, rest homes, camps like Sunkar, left us a legacy from the Soviet era, are undergoing a revival, some of them restored, and improve their condition and replenish new package of services - from the gym and indoor swimming pool, sauna, and pool to school center, equipped with everything necessary for business presentations and business meetings. Does not that convenient, and very modern-: business meeting against the backdrop of beautiful scenery.
To enjoy the beauty of clear lakes Zerendy, here come not only children but also older people, who want to relax and improve their health. Healing water and air, beautiful landscapes, like the glossy booklets descended from, and attract tourists. Many people say Zerendy - a magical place, you'll see once you fall in love and for life.