Children's Health Center "Arman Dala"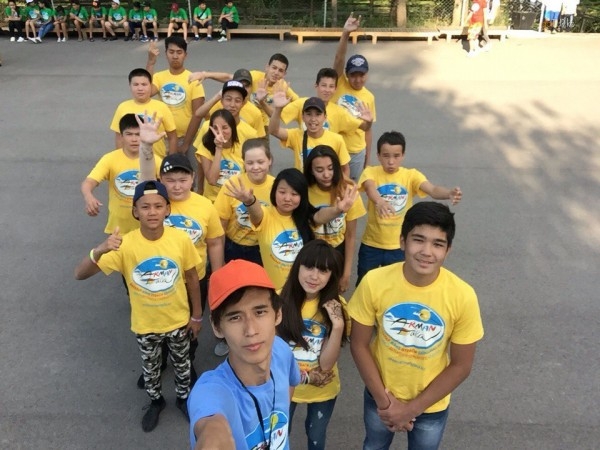 Children's camps
Almaty region

Description
Children's health center "Arman Dala" offers accommodation of children aged from 7 till 15 years for summer holiday.
The children's Center "ARMAN DALA" is in 18 km from border of the city of Almaty towards Kaskelen and at the same time in one change can accept 500 children.
The personnel consist of professional teaching staff and the leaders who had special training and strict competitive selection.
Accommodation of children in capital brick cottages and modern 3-et. case. In the room about six children accommodate. Each room is equipped separate with/at (a toilet, a wash basin and a shower), a heat-insulated electro-adjustable floor. In the room three bunk beds, a dresser with regiments for clothes (on one shelf on the child), three wall hangers for clothes are established. Bed linen - 100% cotton. Food is five times.
In the territory of the center are:
• Airfield of small aircraft (with the instructor)
• The field for minisoccer with a natural lawn
• The platform for beach volleyball
• The rock climbing wall of 6 m x 7 m (with the instructor)
• Stands for sports archery (with the instructor)
• The route (20 m h120m) for rollers, scooters and Segway (with the instructor)
• Boards for street basketball
• Four big pools with the newest system of cleaning and heating of water (with the instructor)
• The platform for a disco (completely equipped a sound and lighting equipment.)
• An arena with manual ponies (with the instructor)
• Decorative pond
• The territory of camp is fenced and is round the clock protected.
Enters the cultural and improving program:
• Creative workshops
• The sports program (pass soccer, beach volleyball, daily swimming 2 times a day, sports archery, Segway, rollers, badminton, table tennis, driving on a pony and golf penalties).
• Sightseeing tour of Almaty
• Visit of airfield, air show, acquaintance to equipment of small aircraft.
• Cheerful competitions, discos and songs at a fire.
And the most important is a clean air, the wonderful nature, the sea of a positive and an opportunity to have a rest from daily vanity far from the city!
Also in the territory of a complex there is a take-off field from where it is possible to make short flights on autogyros, ELA of production of Spain and planes, PIPISTREL of production of Slovenia.
Preliminary cost: at least 15 minutes of flight 22 000 tg. from the person. Radius of flight is 125 km.