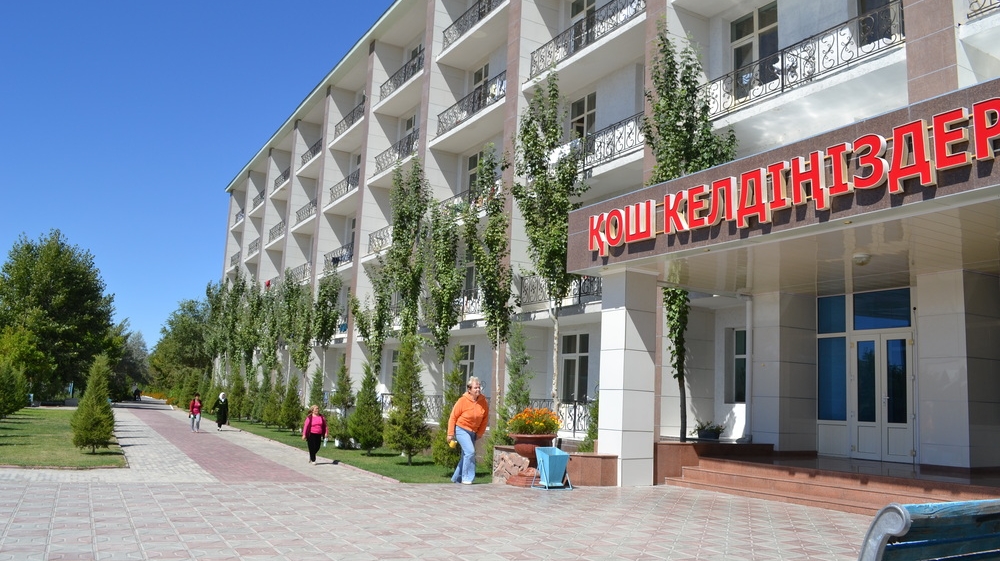 Sanatoriums
Kyzylorda Region

Description
Sanatorium Zhanakorgan is Kyzyl-Orda region not far from the historic city of Turkestan on the banks of the Syr Darya River and is one of the oldest resorts in Kazakhstan's unique mud.
The main curative factor is the natural silt mud and natural salt solution - brine, which are unparalleled efficiency in the country. Sanatorium "Zhanakorgan" exists since 1918 as a medical health center. Since then fruitfully treats and heals the rest of near and far abroad. During the Great Patriotic War as a military hospital back in operation many wounded.
Since 1994, in the health center drilled drinking healing mineral water, which is similar to the mineral water source "Smirnovsky" - health Zheleznovodska, used for treatment of internal diseases and get a decent score among holiday makers and patients.
Sanatorium is equipped with such kinds of devices such as ultrasound, UFO, physiotherapy, electrophoresis, UHF, Amplipuls, light baths, solljuks, laser therapy, massages, physiotherapy, talvanogryaz. Widely used modern methods and devices for diagnostic ultrasound, EGD, EKG.
Currently resort is fully operational and takes care of the following diseases:
* Diseases of the movement: poliortrity, osteochondrosis, arthritis, diseases of bones, tendons, muscles, etc.
* Diseases of the peripheral nervous system: radiculitis, polyradiculoneuritis, neuritis, etc.
* Gynecological diseases: primary and secondary infertility, etc.
* Urological diseases: chronic prostatitis, male infertility, impotence, etc.
* Treatment of mineral water: Gastrointestinal diseases: chronic gastritis in all shapes, chronic cholecystitis, hepatitis, dyskinesia, hr.pielonefrit, obesity, gout.
* Treatment of dental disease: periodontal disease, dental prosthesis stomatitis, gingivitis.
As you can see, the sanatorium "Zhanakorgan" is the most accessible health resort in the Republic, where at the same time treat both external and internal diseases. Besides sanatorium is located just two kilometers from the station Zhanakorgan. Route taken to a sanatorium does not cause any difficulties.
The list of services included in the price: mud, salt bath, phys-treatment, irrigation, water mines, galvanic mud, Electrical Varel, massage, therapeutic exercise.
The list of services is not included in the price: ultrasound, oxygen cocktail, EGD, EKG, paraffin, fitobochka, urological massage, bath pantomatogennye
The price includes accommodation, food and medical treatment.
Говорят что лучшее санатории чем этот не найти.
перезвоните мне на номер 87023158112 хочу забронировать