The Burabay National Park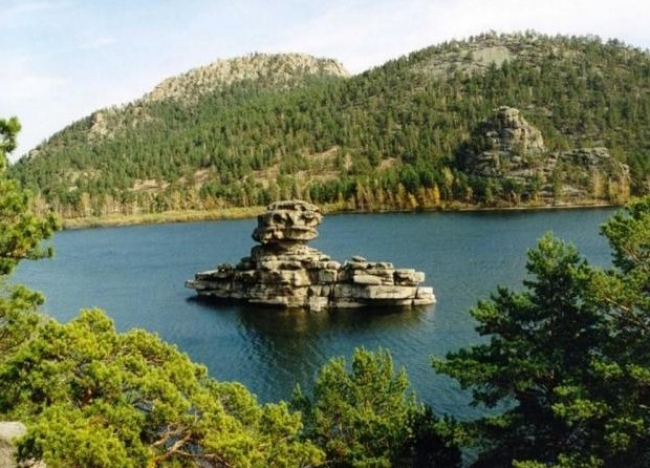 National parks & reserves
Akmola Region,
53.0826, 70.3069
Description
The Burabay National Park (Kazakh lang: «Бураба́й» мемлекетті́к ұлтты́қ табиғи́ паркі́) is a natural park located in the Burabay District, in Akmola Region, Kazakhstan. The park is under the direct jurisdiction of the President of Kazakhstan.
In the protected area of the national park, economic and leisure activities are prohibited, as the park is under the regulation of nature reserves.
The first step towards the protection of this natural space has been the establishment of the State Forest in 1898. In 1920, Burabay has been nationalized and declared spa town of national importance. In 1935, the « National Nature Reserve of Burabay» has been organized. In 1951, the nature reserve was dissolved, and in place of it, the Burabay Forest has been established.
The governmental motion N° 787 of May 6 of 1997 transformed the Forest of Burabay into the « Natural and Well-being Complex of the Forest of Burabay », managed by the State. In 2000, the motion N°1246 of August 12 created the « National nature park of Burabay », which includes a superficies of 83 511 ha, of which 47 600 ha of forests. In 2010, the superficies of the park has been expanded to 129 935 ha. In 2012, 370 ha have been converted to spare lands.
The average temperature in January is -16 °C and +19 °C in July. Precipitation average is around 300 mm yearly. In winter, snow cover is around 25–35 cm thick and lasts from mid-November to April.
The park counts 757 sorts of plants, of which 119 should be protected, and 12 are registered in the Red Book. The forest has 65% of pines, 31% of birches, 3% of aspens et 1% of shrubs. Many species of comestible mushrooms can be found.
Due to the diversity of the flora, the fauna is very abundant: 305 species of animals can be found,[4] which represents 36% of the fauna diversity of Kazakhstan. 40% of them live at the border of their habitat, and 13 species are registered in the Red Book.
The wildlife of Burabay is much richer than the one of the surrounding steppes. It mixes species from steppes, forests, and mountains. Some European species might be encountered, as well as Siberian, Southern, and Northern ones.
Nowadays, Burabay's forests host deer, moose, wild boars, roe deer, squirrels, stoats, weasels, martens. Amongst the predators, wolves, and lynx might be encountered. In the steppes and wooden steppes, foxes, corsac foxes, weasels and European and mountain hares might be met, as well as badgers in the forests.
Birds are various: common goldeneyes, mallards, gadwalls, northern pintails, anas, ruddy shelducks, Charadrii, northern lapwings, common sandpipers, green sandpipers. Ducks are massive presents in autumn on the lakes, during the migration period. In the dry stony pine forests, and along the forests, the birch wooden steppes, the gray partridge and the capercaillie can be found.